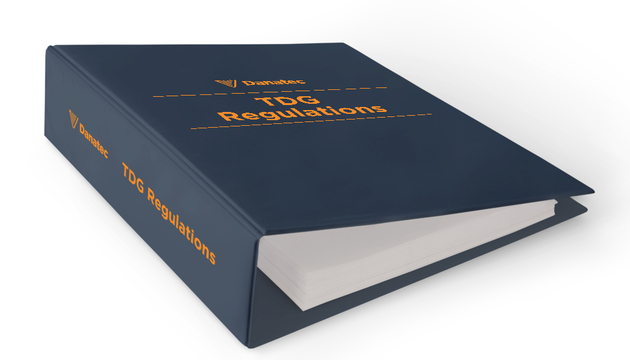 Note: Our course modules work best on the latest version of Google Chrome. If your course is not loading, update your browser and/or check your internet connectivity as a first step.
TDG Regulations
Danatec now has new TDG Regulations available for purchase with all up-to-date amendment changes incorporated inside!
This publication is an essential guide to TDG compliance and is bound in a durable three-ring poly binder.
Each purchase includes 1 complimentary TDG Handbook.
TDG Regulations features:
Comprehensive overview of the TDG Act and Regulations
Margin notes
Detailed glossary
Easy-to-use layout
Free TDG Amendment PDF download - contains the most recent changes to the TDG Regulations