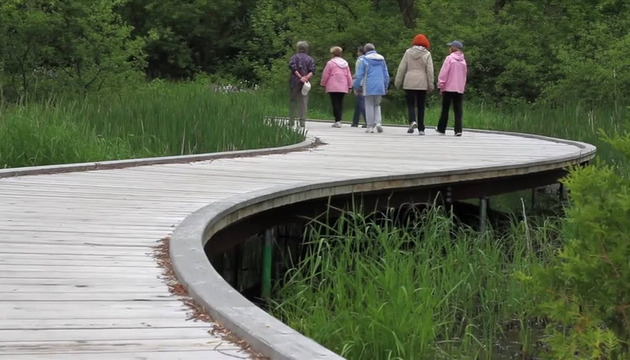 Note: Our course modules work best on the latest version of Google Chrome. If your course is not loading, update your browser and/or check your internet connectivity as a first step.
AODA – Design of Public Spaces Standard
The design of public spaces standard of the outlines the need for newly constructed or redeveloped public spaces to be accessible for people with disabilities.
Most of the spaces it covers are outdoors. For instance, there are requirements for accessible:
Recreational trails and beach access routes
Outdoor public eating areas like rest stops or picnic areas
Outdoor play spaces, like playgrounds in provincial parks and local communities
Accessible parking (on and off street)
Outdoor paths of travel, like sidewalks, ramps, stairs, curb ramps, rest areas and accessible pedestrian signals