{{ notice }}
{{ warning }}

Ground Disturbance Supervisor Training - ABCGA Endorsed
Get Ground Disturbance Supervisor certification training with Danatec's industry-leading courses. Choose ABCGA-endorsed online training or book your Global Training Centre classroom course.
The course is built in partnership with

Get Certified Now!
EFFECTIVE, AFFORDABLE TRAINING SAVES MILLIONS
11,383
damage incidents reported in Canada in 2017
51%
damage events due to failing to make a locate request
27%
damage events due to excavation issues
18%
damage events due to insufficient locating practices
Choose From Online or In Class Ground Disturbance Training Courses
PLUS — GET ALL THESE FEATURES IN 100% ONLINE TRAINING
Relatable, real-life scenario-based training brings concepts to life
Module-by-module quizzes build confidence for the final exam
Easy to follow, find and review key material for the exam
Organized and delivered to make tough concepts easier
Add To Cart
Choose your course and add your seats. (Bulk seats available for corporate training.
Check Out
Create a corporate or individual learner account, then checkout securely.
Train Online
Get instant access to your online training on mobile, desktop or tablet.
Print Certificates
Finish the course and pass the exam to get a downloadable certificate with a unique, verifiable ID.
Nothing Between You And Certification
Only Danatec's Ground Disturbance Supervisor Training training comes with live support Monday-Friday, 7am to 5pm MST. Whether you need tech support or a pre-exam pep talk, we're here for you.

We're only satisfied if you're 100% satisfied.
SAFETY TRAINING MORE PEOPLE RECOMMEND
TRUSTED BY INDUSTRY SAFETY EXPERTS FOR OVER 30 YEARS
"Our Company utilizes Danatec for the TDG and WHMIS online training courses. The courses are interactive, industry recognized with printable/re-printable certificates (especially in the case where the employee loses their certificate). Easily accessible and very convenient."
Pimee W
HANDBOOKS
Guidelines for Working Near Buried Facilities Handbook
If your work involves crossing a buried pipeline or utility, you need to do so safely.
This informative and user-friendly pocket-sized manual by EAPUOC facilitates the safe execution of work around buried facilities for field employees and managers in the ground disturbance business. The manual has been endorsed by the Alberta Common Ground Alliance (ABCGA) and contains all the information required to cross a buried pipeline or utility safely.
CLASSROOM COURSES
Ground Disturbance Level II®
Presented in partnership with Global Group of Companies, this one-day certification program is designed for any party supervising a ground disturbance, independently performing a ground disturbance, or issuing and receiving ground disturbance permits.
From the pre-planning stage to the actual dig, this program ensures that supervisory-level workers fully understand regulations and know how to manage the variances involved in a ground disturbance project.
Level II® is a standardized program recognized by industry regulators. Certification is valid for 3 years. This course is assessed to the ABCGA 201 Ground Disturbance Standard.
Training dates available every week in Strathmore, Alberta.
Find the Classroom Course Schedule and Register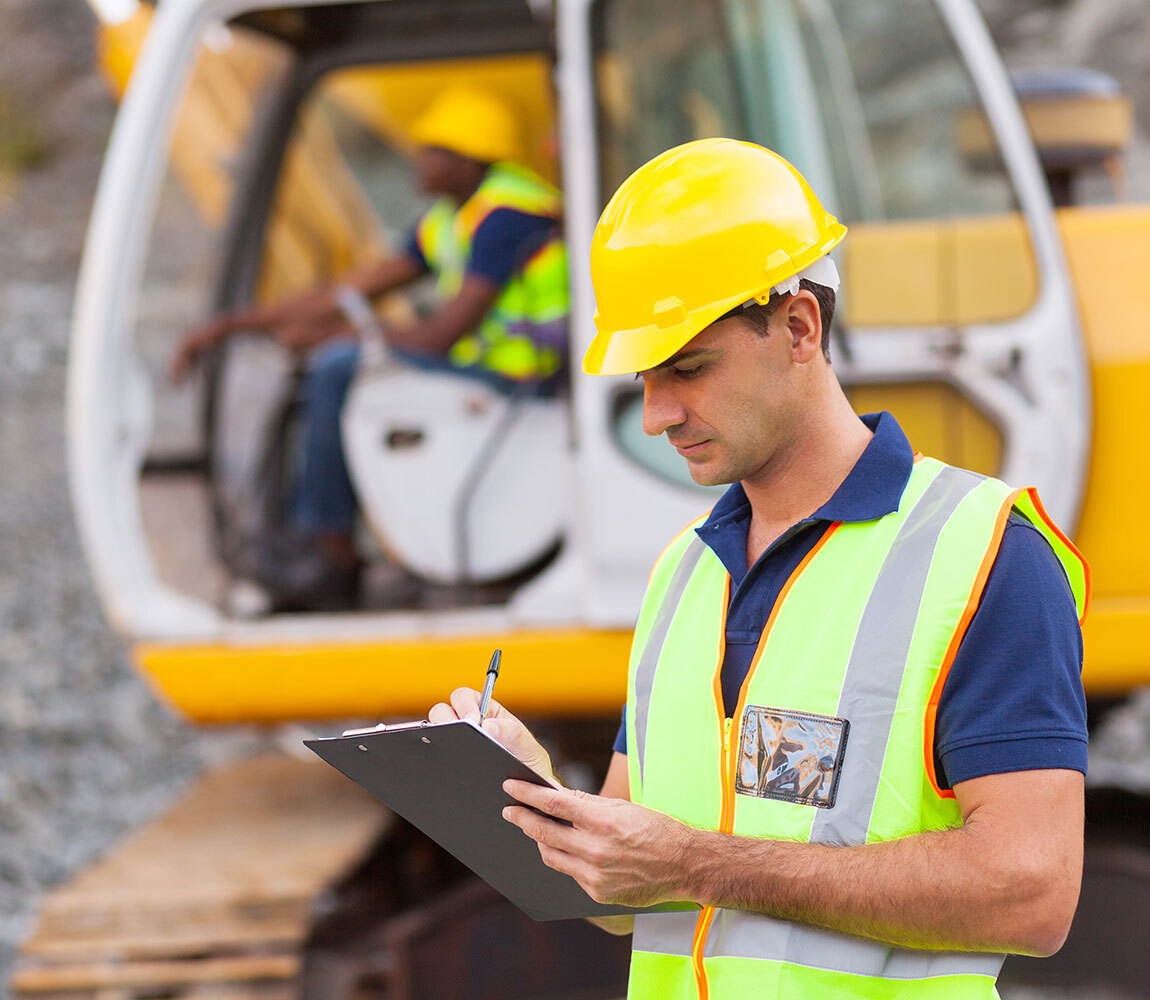 ONLINE TRAINING LEARNERS PREFER
GET SAME-DAY CERTIFIED
Complete the course and pass the exam in one day. Or stop and go at your convenience.
LEARN MORE EASILY
When you're engaged, you're focused. Enjoy an interactive learning experience that makes it easier to stay safe on the job site.
INSTANT & SHAREABLE CERTIFICATION
Print your certificate immediately and post the digital badge to LinkedIn or wherever you could use a higher profile.
TRAIN ANYWHERE, ANYTIME
Get certified more conveniently. Danatec online training works just as well on mobile and tablet as it does on your laptop.
TRAINING MANAGEMENT MADE EASY
CERTIFICATIONS YOU CAN TRUST
Danatec's Ground Disturbance Supervisor Training is comprehensive and up to date with industry standards and provincial regulations - it's also the preferred training program by digging communities across Canada and the US.
SUPPORT WHEN YOU NEED IT
Managing training isn't easy, but you don't have to do it alone. Our team is here for your every technical and subject matter question.
MODERN LEARNING MANAGEMENT
Give employees access to training with one click. Manage every step — including certification — inside an easy-to-use learning portal.
HASSLE-FREE FOR EMPLOYEES
Give staff the modern, intuitive, mobile learning experience they need to train on-the-go. When training is this easy, your job is simpler.
GROUND DISTURBANCE TRAINING FAQS
Who needs Ground Disturbance Level II training?
Level II training is recommended for anyone supervising ground disturbance work, performing a ground disturbance alone, or issuing/receiving ground disturbance approvals.
Do I need a Ground Disturbance Level II certificate?
Your employer may require Level II certification, depending on your role. If you're looking for employment in industries involved in ground disturbance, getting certified can be an advantage.
Is this the latest Ground Disturbance training?
Yes. This course includes the most recent updates to the Ground Disturbance 201 Standard established by the Alberta Common Ground Alliance, an international leader in damage prevention. It is an online version of the current Global Training Centre Ground Disturbance Level II® standardized classroom program.
Will my Danatec Ground Disturbance training be recognized?
This course is endorsed by the Alberta Common Ground Alliance (ABCGA) to their Ground Disturbance 201 Standard, which is well-recognized across North America. Ask your employer or prospective employer what certification training they require for those involved in a ground disturbance.
Is this training valid outside of Alberta and Canada?
This course was developed under Canadian federal and provincial regulations and standards, for certification of employees working in Canada. Associates of the Common Ground Alliance (CGA) can be found across the United States (https://commongroundalliance.com/map), while damage prevention itself is an international practice. That said, you should always check your local regulations and ask your employer to confirm what certifications you require.
Do I need to renew my Ground Disturbance Level II certificate? How long is my certification good for?
Your certification is valid for three years from the date issued. After three years, if you still work in ground disturbance, you may need to re-certify.
Can I print my certificate right away?
Yes, your certificate will be immediately available for print. And when you download the digital badge, you can share that online, too.
Can I take this training on my phone or tablet?
Yes, you can. As long as you're connected to the internet, you can train on any device.
What grade do I need to pass the exam?
You'll need a score of 80% on the exam to get your Ground Disturbance Level II certification. But don't worry, the course is designed to make absorbing and retaining the information easier. Plus, you can build your confidence and test your knowledge with quizzes along the way.
How many times can I take the exam?
You can repeat the exam up to three times. If you are unsuccessful in passing the exam, you will be required to take the full course again.
Can I start training right away?
Yes! Just click the button to buy and go through our secure checkout process. You'll be able to start training right away.
How long does the training take to complete?
Expect to spend about 6 hours on the Ground Disturbance Level II training and exam. Passing this supervisor-level course is a significant achievement, but learners say we've made it an entertaining experience.
Do I have to take the training all at once?
No. You can pause and take breaks or finish the course content in one sitting, but the final exam must be completed all at once. That said, it's so good, you might not be able to tear yourself away.
Does the course 'time out'?
There's no time limit to complete the course.
Do you offer Ground Disturbance Level I training?
Danatec is publishing a new, best-in-industry Level I online course in the near future. Please join our mailing list to get notified.
Do you offer Ground Disturbance training in French?
Not at this time, but please let us know if you are looking for French so we can keep an eye on the level of interest from our clients.