{{ notice }}
{{ warning }}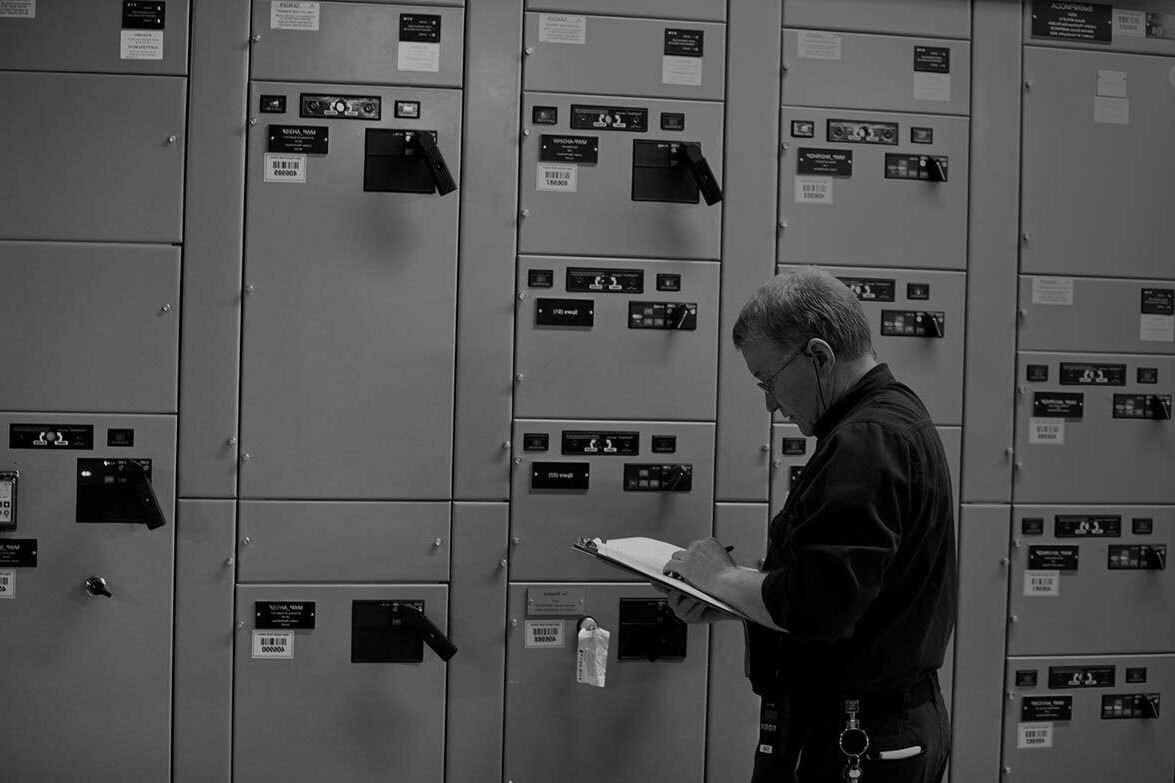 Electrical Safety Training Online Courses
Fully-compliant, industry-leading Arc Flash & Shock training solutions for electrical workers and non-electrical workers in Canada and the USA. Classroom instructor-led training options are also available.
Choose The Right ESTS Training Option For You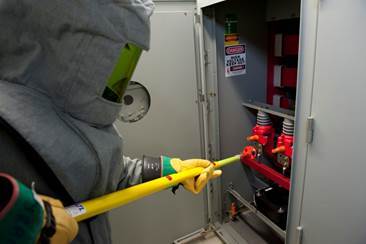 Danatec offers in-depth, hands-on instructor-led classroom training at your facility, customized to your requirements, with highly-experienced instructors who provide quality insight into reducing and preventing risks for your workers.

Phone:
(519) 267-8600
(844) 267-8600
Email:
sales@danatec.com
Learn more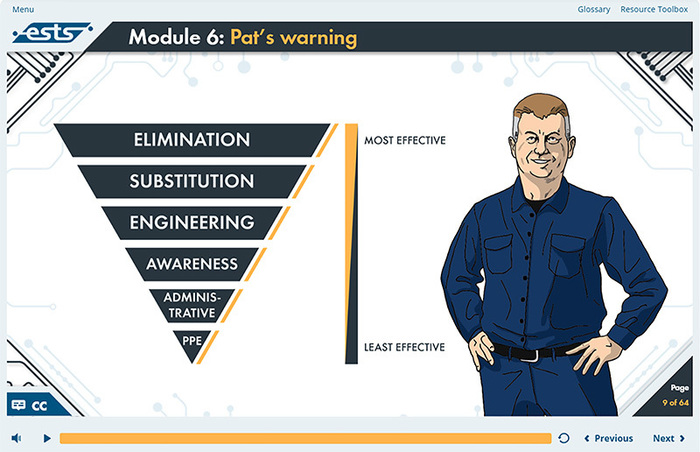 Innovative, compliant, certified and state-of-the-art online Arc Flash & Shock electrical safety training anytime, anywhere, without taking away from day to day operations.

Get Started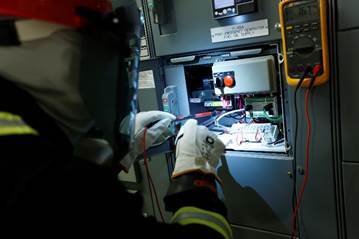 Danatec is your choice for industry-leading electrical safety workplace training and consulting.
We provide solutions customized to your workplace.
Phone:
(519) 267-8600
(844) 267-8600
Email:
sales@danatec.com
Learn more
Online Electrical Safety Training
Plus — Get All These Features In 100% Online Training
Relatable, real-life scenario-based training brings concepts to life
Module-by-module quizzes build confidence for the final exam
Easy to follow, find and review key material for the exam
Organized and delivered to make tough concepts easier
Add To Cart
Choose your course and add your seats. (Bulk seats available for corporate training.)
Check Out
Create a corporate or individual learner account, then checkout securely.
Train Online
Get instant access to your online training on mobile, desktop or tablet.

Print Certificates
Finish the course and pass the exam to get a downloadable certificate with a unique, verifiable ID.
Nothing Between You And Certification
Only Danatec electrical safety training comes with live support Monday - Friday, 7 am to 5 pm MST. Whether you need tech support or a pre-exam pep talk, we're here for you.
We're only satisfied if you're 100% satisfied.
ELECTRICAL SAFETY STARTS HERE
Expert content created by experienced electrical engineers and master electricians active in developing Canadian and US electrical safety standards
Fully compliant with federal, state and provincial standards and industry-accepted best practices, including CSA Z462, CSA Z1001, NFPA 70E and OSHA
Continuously updated with the latest in electrical safety best practices and cutting-edge online learning design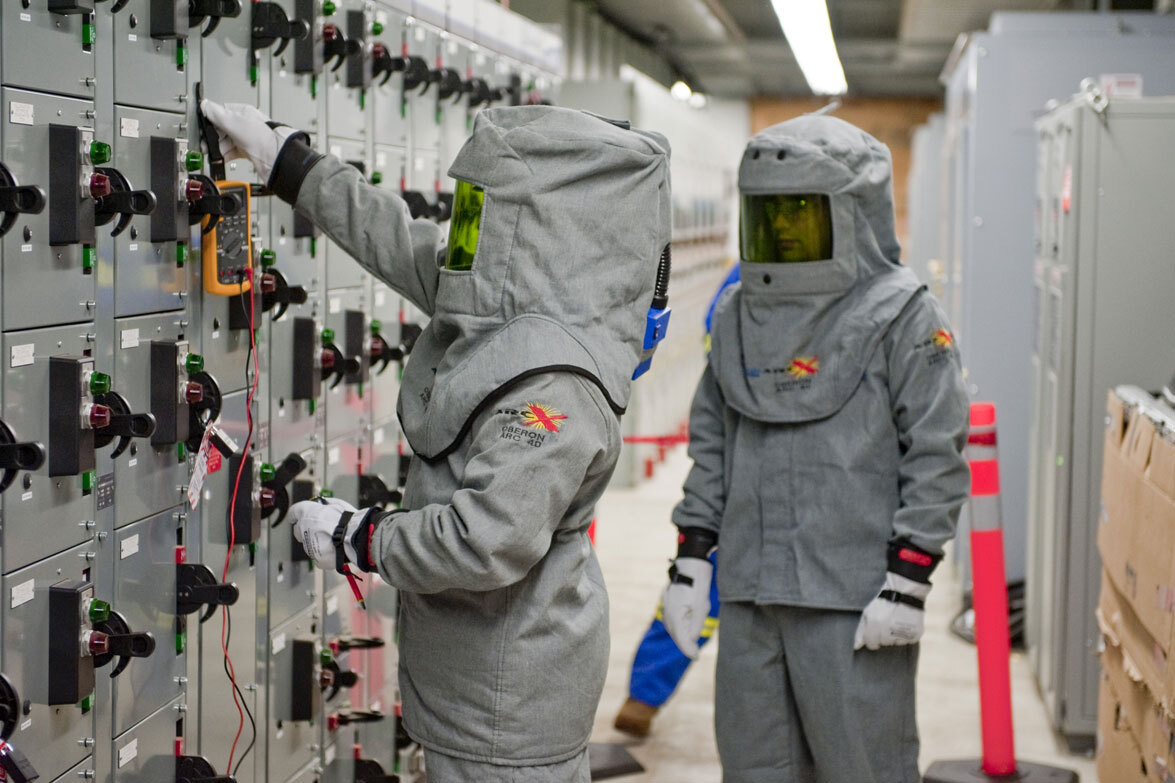 <1 Amp
Less than the current through a 100W light bulb
is enough to stop a worker's breathing instantly with direct contact.
15 Amps
Equivalent to a standard household outlet
is enough to result in a fatality with direct contact.

~136
Workers in North America are killed annually from electrocution and electrical burn injuries.


Online Training Learners Prefer
GET SAME-DAY CERTIFIED
Complete the course and pass the exam in one day or stop and go at your convenience.
LEARN MORE EASILY
When you're engaged, you're focused. Enjoy an interactive learning experience that makes electrical safety concepts easier to grasp and retain, with a 3D virtual electrical workplace to illustrate lessons.
INSTANT & SHAREABLE CERTIFICATION
Print your certificate immediately and post the digital badge to LinkedIn or wherever you could use a higher profile.
TRAIN ANYWHERE, ANYTIME
Get certified more conveniently. Danatec online training works just as well on mobile and tablet as it does on your laptop.
Training Management Made Easy
CERTIFICATIONS YOU CAN TRUST
Danatec electrical safety training is comprehensive and up to date with industry standards, so certified really means safer.
SUPPORT WHEN YOU NEED IT
Managing training isn't easy, but you don't have to do it alone. Our team is here for your every technology and subject matter question.
MODERN LEARNING MANAGEMENT
Give employees access to training with one click. Manage every step — including certification — inside an easy-to-use learning portal.
HASSLE-FREE FOR EMPLOYERS
Give staff the modern, intuitive, mobile learning experience they need to train on-the-go while reducing costs and production downtime associated with traditional classroom instruction. When training is this simple, your job in maintaining compliance is easy.
An Electrical Safety Program For Your Needs

With your unique situation and requirements in mind, Danatec can help your company build on your Electrical Safety Program to champion safety and awareness around Arc Flash & Shock risks to keep your workers safe.
A Full Scope Solution
Danatec can provide a full, out of the box solution to cover all the Occupational Health & Safety Management System requirements of an ESP based on industry Standards and Regulations Standards.
Customizable
Use Danatec's Electrical Safety Program Product in a Box to complement your existing program and customize to your individual requirements.
Contact Us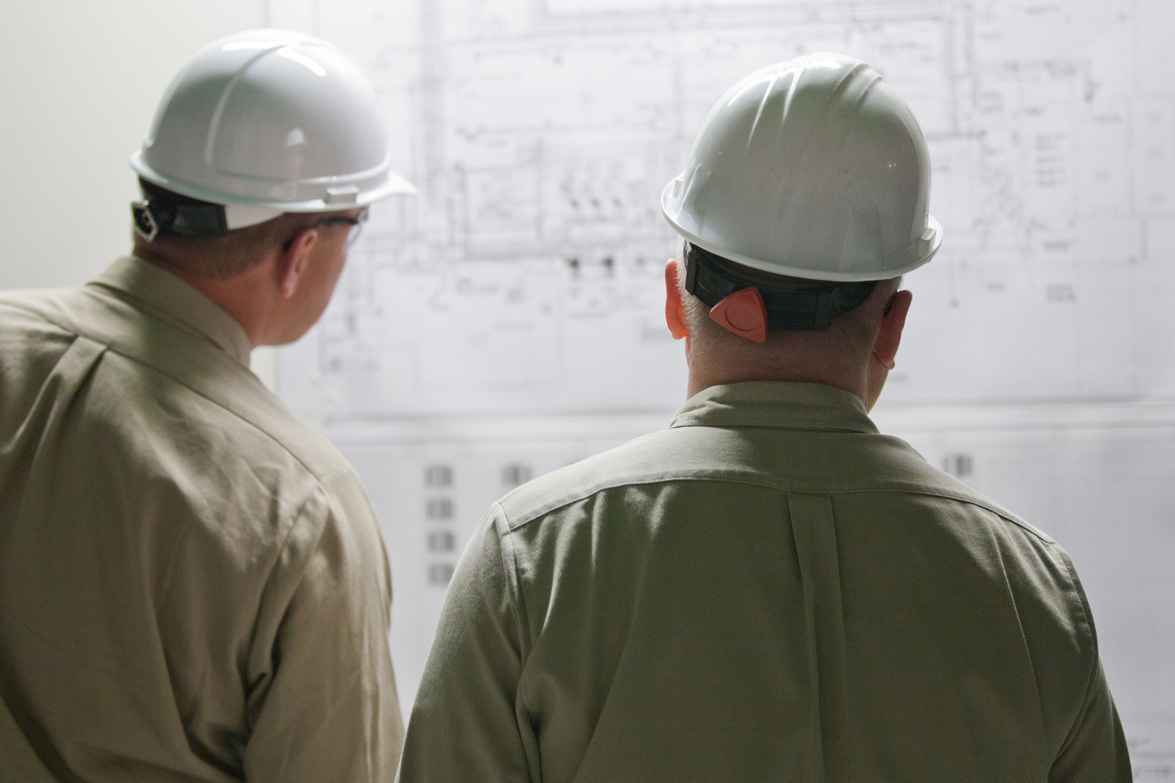 ELECTRICAL SAFETY TRAINING FAQS
Who needs electrical safety training?
Electrical Safety Training System eLearning courses are available for electrical and non-electrical workers exposed to Arc Flash and Shock risks.
Any Electrical Worker who performs energized electrical work tasks must be trained and certified every three years. Electrical Workers could include electricians, engineers, technologists, instrumentation mechanics, HVAC technicians, cathodic protection technicians, elevator mechanics and maintenance supervisors.
Any Non-Electrical Worker working near Electrical Workers or electrical equipment but not performing energized electrical work tasks should be trained in our Non-Electrical Worker awareness course to help ensure their safety.
Do I need an ESTS electrical safety training certificate?
Your employer may require ESTS certification or for you to take Lockout/Tagout training, depending on your role. Please check with your employer or prospective employer to verify the training requirements.
Is this the latest electrical safety training?
Yes! Our electrical safety experts keep the ESTS certification training and Lockout/Tagout awareness training current with national safety standards.
Will my Danatec electrical safety training be recognized?
Danatec provides industry-leading electrical safety training courses which are individually compliant with various national regulations and best practice standards, including CSA Z462, CSA Z1001, NFPA 70E and OSHA.
How long is my ESTS certification valid for?
Danatec's electrical safety course certifications are valid for three years from the date of completion to align with regulatory and standard requirements for training due diligence and cyclical updates.
Can I print my certificate right away?
Yes, your certificate will be immediately available for print. And, when you download the digital badge, you can share that online, too.
Can I take this training on my phone or tablet?
Yes, you can. As long as you're connected to the internet, you can train on any device.
What grade do I need to pass the exam?
You'll need a score of 80% on the exam to get ESTS electrical safety certification.
How many times can I take the exam?
You can repeat the exam up to three times to achieve a passing grade of 80%.
Can I start training right away?
Yes! Just click the button to buy and go through our secure checkout process. You'll be able to start training right away.
Do I have to take the training all at once?
No. You can pause and take breaks or finish the course in one sitting.
Does the course 'time out'?
There's no time limit to complete the course.
Do you offer electrical safety training in French?
Yes! We offer French versions of these eLearning programs: ESTS Electrical Worker Canada and ESTS Non-Electrical Worker Canada and USA