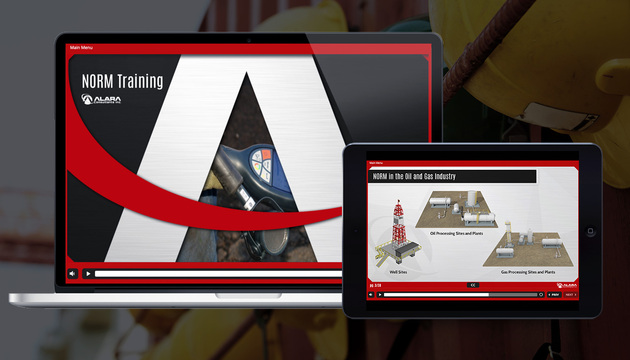 Note: Our course modules work best on the latest version of Google Chrome. If your course is not loading, update your browser and/or check your internet connectivity as a first step.
NORM Worker Online Training
# Seats
# Seats
Discount
Price
10 - 24
5.0% off
$

118.70

25 - 49
10.0% off
$

112.46

50 +
15.0% off
$

106.21
The NORM worker training is comprised of two modules:
Module 1 is the NORM Awareness Training where the learner is provided a basic overview of what NORM is, its hazards, and how to protect themselves.
Module 2 covers basic safe work practices, including what PPE to use and what procedures should be implemented.
After completing ALARA's NORM Worker Training, the learner will know:
Common NORM collection points in the oil & gas industry
The difference between NORM exposures from sealed and unsealed equipment
Typical PPE requirements for the different NORM areas
Basic NORM procedures and how to prevent the spread of contamination, including:

NORM training
Screening of equipment
NORM signage
NORM areas and flagging
Tagging NORM equipment
Sealing open equipment
NORM change tents
Frisking of tools for contamination
Frisking of workers for contamination
Decontamination of workers
Basic radiation hygiene