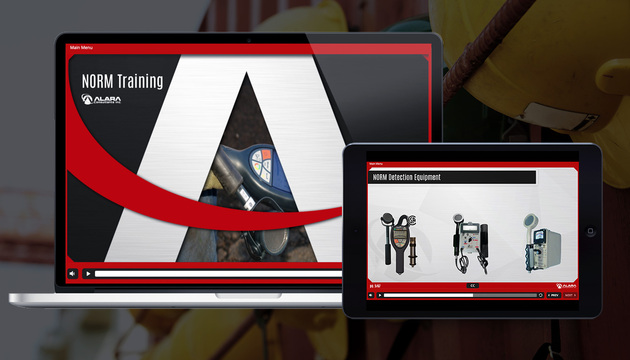 Note: Our course modules work best on the latest version of Google Chrome. If your course is not loading, update your browser and/or check your internet connectivity as a first step.
Advanced NORM Online Training
# Seats
# Seats
Discount
Price
10 - 24
5.0% off
$

189.95

25 - 49
10.0% off
$

179.96

50 +
15.0% off
$

169.96
The Advanced NORM Training is comprised of three modules:
Module 1 is the NORM Awareness Training where the learner is provided a basic overview of what NORM is, its hazards, and how to protect themselves.
Module 2 is the NORM Worker Training, which covers basic safe work practices, including what PPE to use and what procedures should be implemented.
Module 3 informs the learner how to manage NORM. Detection equipment, PPE requirements, procedures, transportation, and waste management are addressed.
After completing ALARA's Advanced NORM Training, the learner will:
Know when and why NORM is a workplace concern
Become familiar with NORM detection equipment
Know the NORM PPE requirements for different work scenarios
Know important NORM Procedures and how and where to implement them
Know the proper characterization, management, and disposal of NORM waste