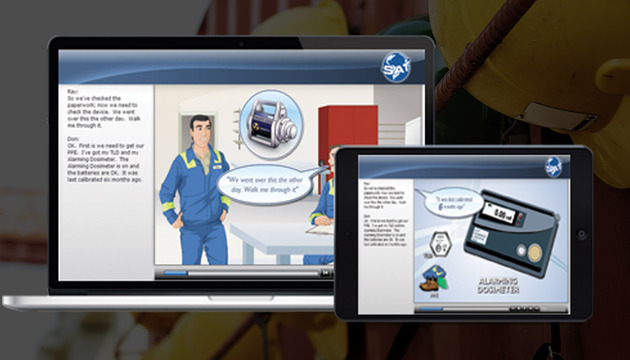 Note: Our course modules work best on the latest version of Google Chrome. If your course is not loading, update your browser and/or check your internet connectivity as a first step.
TDG Class 7 for Radiographers Online Training
# Seats
# Seats
Discount
Price
25 - 49
5.0% off
$

123.45

50 - 99
7.0% off
$

120.85

100 - 199
10.0% off
$

116.96

200 +
15.0% off
$

110.46
For orders of 200 seats or more contact us at (800) 465-3366.
Danatec has recently updated the TDG training for Class 7 Dangerous Goods courses for regulatory content and mobile-compatibility. This course is an enhanced training program designed specifically for shippers and carriers of Type B packages by road. It meets the requirements of Transport Canada and the Canadian Nuclear Safety Commission.
Each chapter quiz interactively engages the student in the learning process. A thorough and detailed final exam ensures the student is fully qualified to safely transport Type B packages. The student can print a wallet certificate immediately following the completion of the course, provided they receive an 80% passing grade. Each student has 30 days to complete the course and 3 years course access for review purposes.
Features:
Begin your training in minutes
Start and stop training at your convenience
Printable TDG certificate
24/7 365 access to online training
Printable resources for easy reference
An overview of the TDG requirements
Responsibilities of shippers, handlers and drivers
Classes of dangerous goods
Shipping documents
Safety marks
Containers
Special situations
Emergency actions