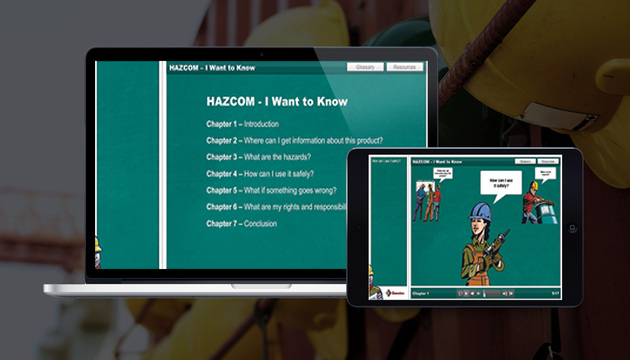 Note: Our course modules work best on the latest version of Google Chrome. If your course is not loading, update your browser and/or check your internet connectivity as a first step.
HAZCOM with GHS Online Training
# Seats
# Seats
Discount
Price
50 +
10.0% off
$

24.26
U.S. course based on U.S. regulations. Danatec's HAZCOM with GHS Online course is an engaging and thorough exploration of HazCom basics. Employees are encouraged to take a careful look at each chemical product in their workplace, understand the hazards and learn how to use it safely. The course includes a full explanation of GHS, the Globally Harmonized System.
Begin your training in minutes
Start and stop training at your convenience
Printable HazCom certificate
24-hour access to online training
Exercises for workplace-specific training
Printable resources for easy reference
Course content includes:
Supervisors will appreciate easy access to up-to-the minute reports on the progress of their employees.
Overview of regulations
Understanding chemical hazards
Pictograms, signal words, hazard/precautionary statements
Labels
Safety Data Sheets
Personal protection, emergency actions
Rights and responsibilities
People also purchased...