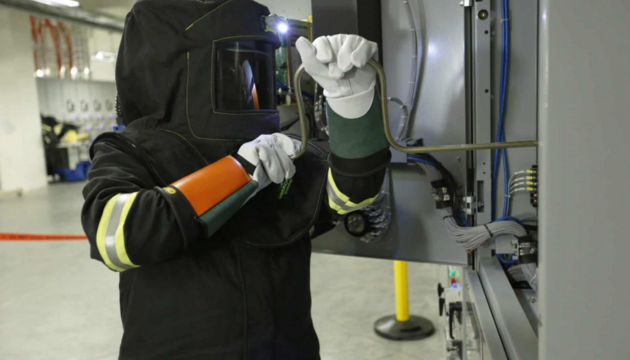 Note: Our course modules work best on the latest version of Google Chrome. If your course is not loading, update your browser and/or check your internet connectivity as a first step.
Low Voltage Arc Flash & Shock Training For Electrical Workers
What You'll Learn
This fully-compliant training course is based on the latest industry Standards and Regulations. It focuses on workplace electrical safety and the identification of the electrical hazards of arc flash and shock against an assigned energized electrical work task following a defined work flow process. Justification for energized electrical work is reviewed. Completing a Risk Assessment Procedure and the application of the Hierarchy of Risk Control Methods to reduce risk are emphasized. Additional protective measures including defining Approach Boundaries, the selection of appropriate Electrical Specific PPE, Tools & Equipment with proper pre-use checks/inspection, care, use and maintenance and content related to utilizing appropriate work practices/procedures are provided.
Who Should Attend
All workers who perform energized electrical work: electricians, engineers, technologists, instrumentation mechanics, HVAC technicians, cathodic protection technicians, elevator mechanics, fire alarm technicians, overhead door & crane mechanics and maintenance supervisors and managers. Production/operations supervisors would gain valuable knowledge of changes and new requirements for maintenance personnel.
Learning Objectives
Enhance personal safety. Eliminate or mitigate electrical hazards and reduce risk. Understand OH&S obligations (e.g. due diligence) for employer and employee. Follow a "Work Flow Process" when executing justified energized electrical work tasks. Create safe work practices and procedures. Learn how to apply consensus-based standards (specifically, CSA Z462 Workplace electrical safety Standard, and NFPA 70E Standard for Electrical Safety in the Workplace) and the tools they provide for mitigation or reduction of exposure to the electrical hazards of shock and arc flash. Provide a clear understanding of Electrical Specific PPE, Tools & Equipment. Respect (not fear) electricity in the workplace and at home.
Module 1: Course Introduction Module 2: Canadian Standards and Regulations overview, and CSA Z462, Clause 4, Safety-related Work Practices, and Clause 4.1, General requirements for electrical-safety-related work practices and procedures Module 3: Clause 4.2 Establishing an Electrically Safe Work Condition Module 4: Clause 4.3 Work involving electrical hazards Module 5: Risk Assessment Procedure (RAP) Module 6: Electrical Specific Personal Protective Equipment (PPE), Tools, and Equipment Module 7: Summary of the Course Course Test and Work Task Scenarios