{{ notice }}
{{ warning }}
Identify Risks Before Accident or Injuries
Workplace safety inspections prevent incidents, injuries and illnesses by identifying the underlying hazards that make workplaces unsafe. In a worksite safety inspection, we look for hazards ranging from biological to chemical, ergonomic, physical and psychosocial.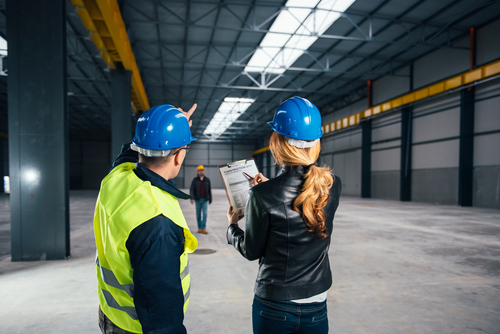 Do I Need a Workplace Safety Inspection?
The Occupational Health and Safety Act (OHSA) requires employers to take every reasonable precaution to protect their workers. If you are without in-house safety expertise, a Danatec consultant can help you understand if you're meeting your OSHA obligations.
Workplace inspections proactively identify the health and safety needs of workplaces across industries, including:
Construction
Manufacturing
Agriculture
Food and Beverage
Every worksite should schedule a frequency for safety inspections performed internally and by professional third-party safety inspectors. The right inspection frequency for your workplace depends on legislation and the nature of your workplace.
How On-Site Safety Inspections Work
Experienced Danatec consultants identify health and safety hazards on your worksite by:
Thoroughly reviewing processes and standard operating procedures
Inspecting equipment, facilities, and workplace setup
Speaking with management and employees to get first-hand insight into your operations
Your safety consultant will clarify any questions with you before preparing a thorough report including recommendations.
Your Workplace Safety Inspection Report
A Workplace Safety Inspection Report is an expert assessment of any hazards and a guideline for what thorough, professional inspections should include.
For each hazard, we'll specify the recommended corrective action and indicate the urgency:
Major hazards (require immediate corrective action)
Moderate hazards (require short-term action)
Minor hazards (require long-term action)
Your safety consultant presents their findings back to your team and any key stakeholders, sharing recommendations for next steps.