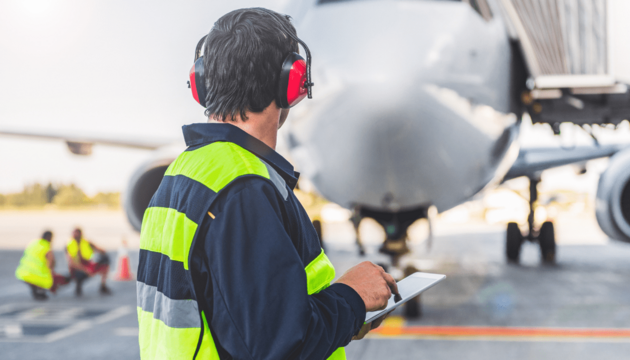 Note: Our course modules work best on the latest version of Google Chrome. If your course is not loading, update your browser and/or check your internet connectivity as a first step.
IATA State Safety Program (SSP) Fundamentals
This course will provide you with a foundational knowledge of concepts related to a State Safety Program (SSP), including the core components of an SSP. You will explore common sources of confusion related to the SSP as a management system. This will include detailed instruction on the differences between similar but distinct concepts, including safety management and accident prevention, management systems and safety programs, and compliance-based safety and performance-oriented safety. Finally, so that you develop a practical grasp of the issues underlying the implementation or improvement of the SSP, the course will explain how to integrate the above concepts into a single, coherent structure that meets the requirements set forth by the International Civil Aviation Organization (ICAO) in Annex 19 – Safety Management.
Course format
This course requires approximately 1.5 hours of study to be completed in 6 months from the purchase date (enrolment validity). After the enrollment validity expires, the users will not have access to the course content and will not be able to take the exam.
Student performance will be based on an examination.
What you will learn?
Upon completion of this course you will be able to:
Summarize key concepts related to safety management
Summarize the resources a State needs to implement an SSP
Summarize the importance of establishing an Acceptable Level of Safety Performance (ALoSP)
Outline the process of how a State implements an SSP
Course Content
Safety management
Compliance and performance
SSP requirements
Acceptable Level of Safety Performance (ALoSP)
SSP implementation
Who should attend?
Civil Aviation Authorities (CAA)
State Accident Investigation Agencies
Air Navigation Service Providers (ANSP)
Aerodrome Operators
Airlines
Certificate Awarded
Upon successful completion of the exam, you will be awarded an e-Certificate available for you to print for your records.
Exam information
Non-supervised online-based exam. Exam can be taken any time at your convenience.
You will be given 75 minutes to complete 22 multiple choice questions.
Passing grade is 70% correct answers.
You will be given 2 attempts to successfully compile te the final exam.