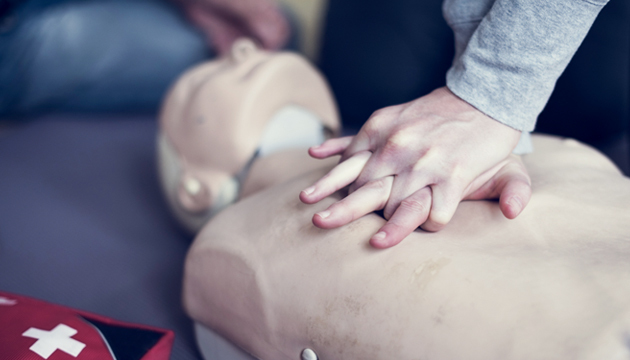 Note: Our course modules work best on the latest version of Google Chrome. If your course is not loading, update your browser and/or check your internet connectivity as a first step.
2-Day In-Class Standard First Aid & CPR - C
This is a 2 day certification program for Standard First Aid, CPR level C (includes Adult , Child & Infant CPR). Delivered by Action First Aid, this dynamic and interactive course will get you up and out of your seats, and learning First Aid and CPR like you never have before! We do not use PowerPoint during our classes as we want to engage you as much as possible through live-action scenarios! Please note that this course is delivered at our Cambridge training centre.
Duration: This course is delivered over 2 consecutive days - 8:30am - 4:00pm
Certification: Valid for 3 years
Who Should Attend
For individuals who require Standard First Aid Certification for the workplace. This course meets legislation requirements for provincial/territorial worker safety and insurance boards and includes the latest First Aid and CPR guidelines. Individuals may also choose this course who are looking for a comprehensive First Aid course and to receive their certification.
Learning Objectives
Ability to comprehend and successfully demonstrate all required skills, including critical steps
100% attendance and participation
Roles & Responsibilities of the First Aider
Emergency Scene Management
Adult, Child and Infant CPR & AED Training – Level C
2 Rescuer CPR
Compression Only CPR
Choking
Unconsciousness and Fainting
Severe Bleeding & Wound Care
Shock
Head Injuries & Spinal Management
Burns
Medical Conditions – Asthma, Diabetes, Anaphylaxis, Seizures
Multiple Casualty Management
Bone & Joint Injuries
Chest Injuries
Heat & Cold Injuries
Eye Injuries
Poisons, Bites and Stings