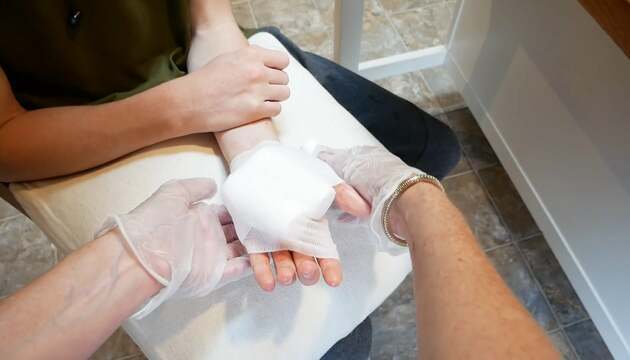 Note: Our course modules work best on the latest version of Google Chrome. If your course is not loading, update your browser and/or check your internet connectivity as a first step.
2-Day In-Class Standard First Aid & CPR - C
What You'll Learn
This course provides comprehensive First Aid and CPR techniques for those who want more knowledge to respond to emergencies in the home or workplace. A variety of topics are covered from basic first aid such as cardiovascular and breathing emergencies, CPR level C, prevention of disease transmission to more severe sudden medical conditions and injuries to the head and spine.
Standard First Aid & CPR: 13–14 hours teaching time.
Who Should Attend
Comprehensive two-day course offering first aid and cardiopulmonary resuscitation (CPR) skills for those who need training due to work requirements or who want more knowledge to respond to emergencies at home. Course meets legislation requirements for provincial/territorial worker safety and insurance boards and includes the latest first aid and CPR guidelines.
Learning Objectives
Ability to comprehend and successfully demonstrate all required skills, including critical steps;100% attendance and participation; 75% min. passing grade on a written, closed book knowledge evaluation; and adherence to the Fundamental Principles.
Roles & Responsibilities of the First Aider
Emergency Scene Management
Adult CPR & AED Training – Level C and HCP can be added
Choking
Unconsciousness and Fainting
Severe Bleeding & Wound Care
Shock
Head Injuries & Spinal Management
Burns
Medical Conditions – Asthma, Diabetes, Anaphylaxis, Seizures
Multiple Casualty Management
Bone & Joint Injuries
Child & Infant CPR (optional)
2 Rescuer CPR
Chest Injuries
Heat & Cold Injuries
Eye Injuries
Poisons, Bites and Stings