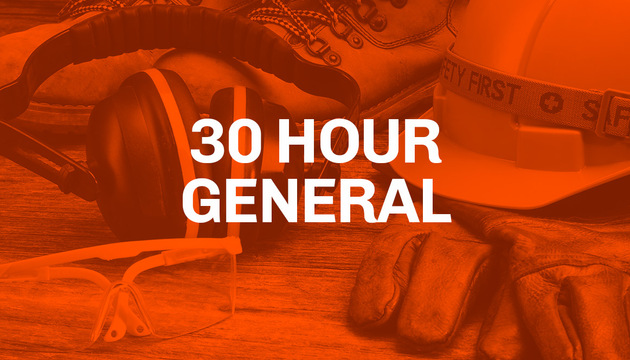 OSHA 30 Hour General Industry Outreach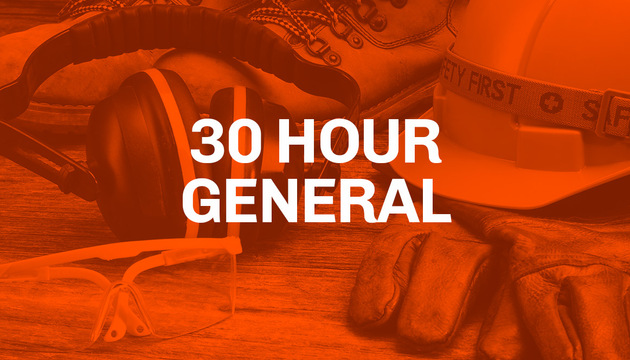 Description
OSHA 30 Hour General Industry Outreach Training course is a comprehensive safety program designed for anyone involved in general industry. Specifically devised for safety directors, foremen, and field supervisors; the program provides complete information on OSHA compliance issues. OSHA recommends Outreach Training Programs as an orientation to occupational safety and health for workers covered by OSHA 29 CFR 1910. General Industry workers must receive additional training, when required by OSHA standards, on specific hazards of the job.
Students are automatically upgraded to a plastic DOL wallet card. These plastic cards are strong, durable, and won't tear. Plus, they are easier to carry, harder to lose, and fit into any wallet like a credit card or driver's license. Upon successful completion of the course, participants will be shipped their course completion card within 2 weeks.
The 30 hr General Industry Outreach Course is NOT equivalent to the OSHA 510 or 511 courses and will not meet the course prerequisites to take the OSHA 500 or OSHA 501 courses. You will find supplementary materials available for download by clicking the "Materials" tab on the menu located within the course player. Other reference materials are available from the OSHA website; please visit http://www.osha.gov/dte/outreach
This course is ideal for supervisors, foremen, engineers, and managers of general industry workers. It is often taken to meet employer and state requirements for safety training. Additional training may be necessary, depending on job-specific hazards and regulatory requirements. There is no prerequisite for this course.
Actual training takes at least 30 hours to complete. To pass the after-module quizzes and the final exam, you must have a minimum score of 70%. You will have 3 attempts to achieve a passing rate.
Upon completing the online course and the corresponding survey, you may be able to print the training certificate in a matter of clicks. The official OSHA 30-Hour General Industry Outreach DOL course completion card - a widely accepted documentation of training will be shipped within 2 weeks of course completion.
Please be advised that the 30-Hour OSHA General Industry Outreach Training is not equivalent to the 510 or 511 courses and does not meet the prerequisites of OSHA 500 or OSHA 501 courses. Contact local regulatory authorities for more training guidelines.
Our outreach courses are powered by 360training.com – An OSHA- Authorized (or accepted) provider!
Instructor: Curtis Chambers (OSHAtrainer@360training.com)
Support: 1.888.461.9074
Course Outline
Orientation Introduction Labels and SDS
Module 1: Introduction to OSHA
Module 2: Managing Safety and Health
Module 3: Walking and Working Surfaces, including Fall Protection
Module 4: Exit Routes, Emergency Action Plans, Fire Prevention Plans and Fire Protection
Module 5: Electrical
Module 6: Personal Protective Equipment
Module 7: Materials Handling
Module 8: Hazard Communication
Module 9: Hazardous Materials (Flammable and Combustible Liquids, Spray Finishing, Compressed Gases, Dipping and Coating Operations)
Module 10: Permit-Required Confined Spaces
Module 11: Lockout / Tagout
Module 12: Machine Guarding
Module 13: Welding and Cutting
Module 14: Introduction to Industrial Hygiene
Module 15: Bloodborne Pathogens
Module 16: Ergonomics
Module 17: Fall Protection
Module 18: Safety and Health Programs
Module 19: OSHA Recordkeeping
Module 20: Process Safety Management
Module 21: Asbestos in Workplace
Module 22: Scaffolding
Module 23: Hazwoper