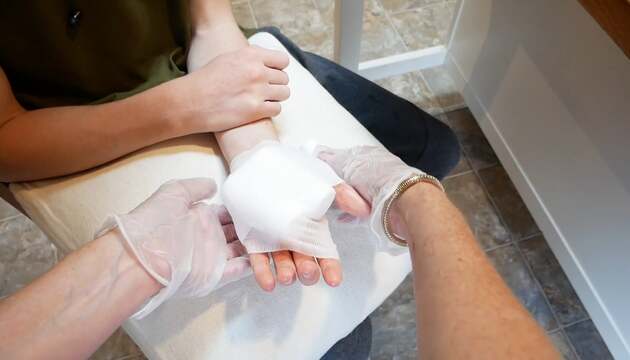 Note: Our course modules work best on the latest version of Google Chrome. If your course is not loading, update your browser and/or check your internet connectivity as a first step.
Standard First Aid Certification with CPR & AED (Blended)
This is a full Standard First Aid program including all content required for certification. This blended program combines online learning with in-class instructor led training. Prior to joining us in class to practice your skills, our online learning offers an unprecedented approach to learning CPR/AED training which includes 3D animations, interactive lessons, and live-scenario videos. Our in-class instructors will lead you through what you learned online and ensure you walk away with the practical skills to put what you learned into action! If you require certification for school or work this is the course for you.
Approximately 4.5 - 5.5 hours online and 7 hours in-class.
Currently Offering Blended Learning in Ontario
Individuals: You can book your in-person training at one of training centre locations: Ottawa, Vaughan, Barrie, Bracebridge or Cambridge. View Booking Calendar
You will choose your CPR level once you book your in-person date. Choose either A (adult) or C (adult, child & infant)
Private Groups: We can train your group at your location anywhere in Ontario (call to book).
More locations coming soon!
Contact us to learn more about our online programs and to book your in-class component! Call 1-866-347-7824 or email info@actionfirstaid.ca
Emergency Scene Management
CPR (Adult, Child & Infant)
Using an AED
Choking
Heart Attacks
Strokes
Fainting
Shock
Bleeding
Head & Spinal Injuries
Burns
Medical Emergencies - Diabetes, Anaphylaxis, Asthma, Seizures
Poisons, Bites & Stings
Secondary Survey
Bone & Joint Injuries
Multiple Casualty Management
Chest Injuries
Eye Injuries
Heat & Cold Injuries
Transportation Management