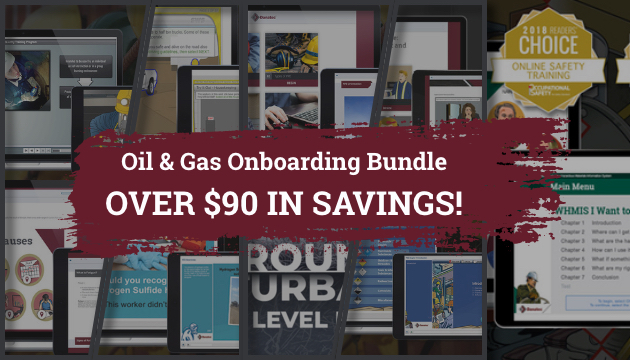 Oil & Gas Onboarding Package
Description
Oil & Gas workers are vital to keeping our country running. These people are required to maintain our sites, work and maintain our pipelines, and work in locations across Canada.
This work is important, but also dangerous. For over 30 years, Danatec has been creating, and delivering training to get people home safely, and keep companies compliant. With our Oil & Gas Onboarding Package, get all the training you need to work anywhere in Canada.
Our interactive, engaging training is designed to provide all the information, and teach the skills you need to work on numerous types of worksites. You'll follow real world examples, and scenarios to apply the knowledge and understand where, and how to perform your tasks safely, and efficiently.
Save over $100 by starting your training with the Oil & Gas Onboarding Bundle.
Course Features
Course Available 24/7 Customer Support 7 - 5 MST Monday to Friday Compatible with Tablet, Phone, Computer Re-visit the training at any point
This bundle includes the following products