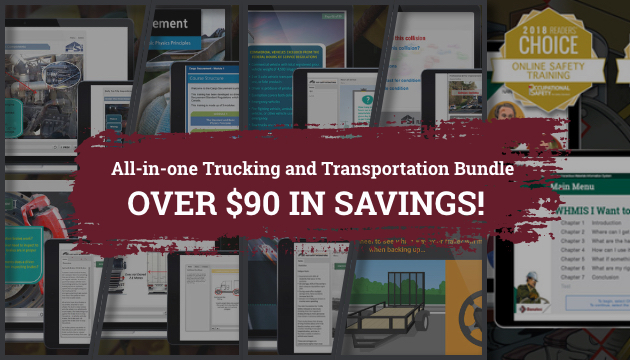 Danatec All In One Trucking and Transportation Bundle
Description
Load Up All the Training You Need to Begin Your Trucking Career
Save hundreds off your training
Across Canada, truckers, and people in transportation are required to take regulatory training to keep themselves and those around them safe. This training is mandated both Federally, and Provincially and includes a number of courses such as Transportation of Dangerous Goods (TDG), Cargo Securement, Fatigue Management, and more.
Because each year, thousands of Canadians are in accidents, this training is vital to ensuring that our transportation industry is well-trained, well prepared and following all relevant guidelines.
With the Danatec All In One Trucking and Transportation Bundle get all the training you need to get or maintain a job. But most importantly have the training, and tools to keep yourself, and those around you safe and secure.
Course Features
Course Available 24/7
Customer Support 7 - 5 MST Monday to Friday
Compatible with Tablet, Phone, Computer
Re-visit the training at any point
This bundle includes the following products