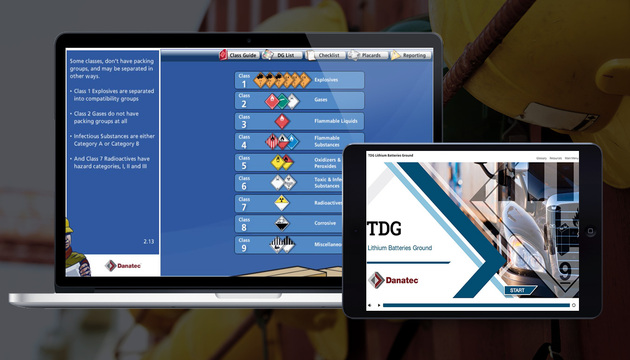 TDG Online Training with TDG Lithium Batteries Ground Online Training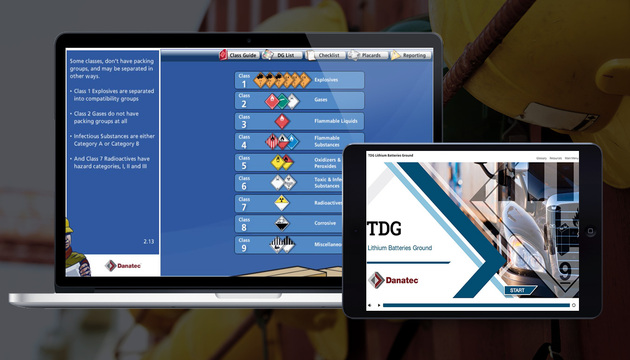 Description
With the increasing presence of rechargeable electronic devices, lithium batteries have become ubiquitous, since they are frequently the power sources for these devices. That means they are being repeatedly packaged, shipped, and stored in increasing quantities. While most lithium batteries are safe when properly packaged and shipped, they can present fire hazards. Apart from the fire hazard posed by Lithium batteries, damaged lithium batteries can also produce toxic and irritating fumes. Many people do not realize that lithium batteries are considered Dangerous Goods and must be handled in compliance with Transport Canada Transportation of Dangerous Goods (TDG) regulations.
The goals of this eLearning are to:
Raise awareness of the hazards involved in packaging, shipping, and storing lithium batteries
Provide learners with the information they need to package, ship, and store lithium batteries safely and in compliance with Transport Canada TDG regulations
This course is intended for anyone who handles lithium batteries in quantities that require compliance with ground TDG regulations. Learners are required to complete Danatec's TDG by ground course prior to beginning this eLearning course.
This bundle includes the following products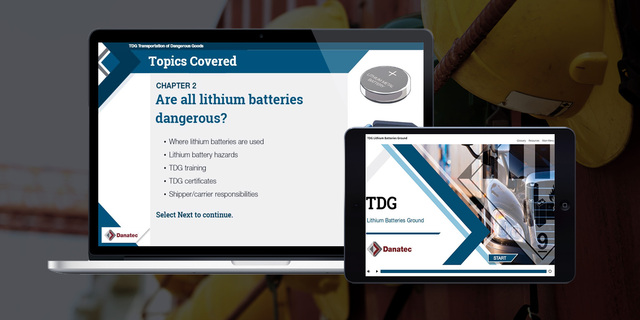 Danatec's NEW Transportation of Dangerous Goods (TDG) Lithium Batteries Ground online training course.
Regular price:
$50.96 CAD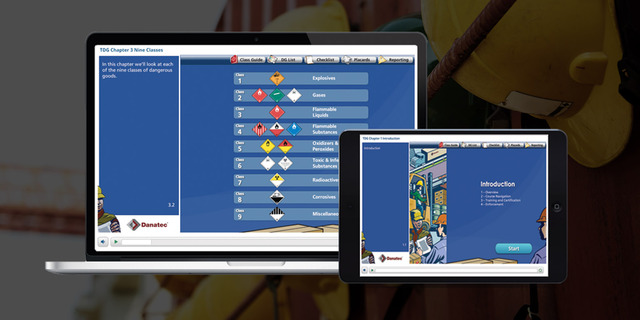 Danatec's award winning, industry recognized Transportation of Dangerous Goods (TDG) online training course.
Regular price:
$34.95 CAD