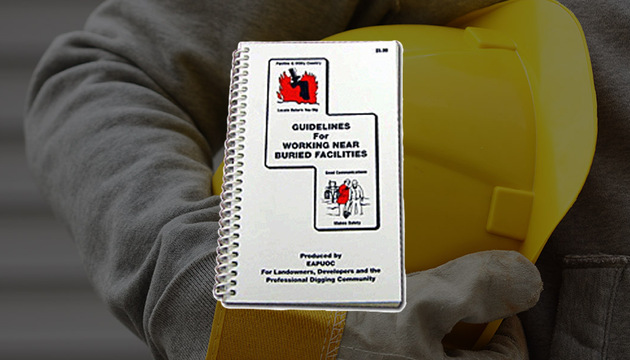 Note: Our course modules work best on the latest version of Google Chrome. If your course is not loading, update your browser and/or check your internet connectivity as a first step.
Guidelines for Working Near Buried Facilities Handbook
A coil bound, pocket-size manual, ideal for field employees and managers. It contains all the information required to cross a buried pipeline or utility safely in an easy-to-read format with descriptive illustrations. The handbook is endorsed by Alberta One-Call.