{{ notice }}
{{ warning }}
Corporate Training Portal
Distribute award-winning safety within your organization through your custom-branded training portal. We make it easy with an intuitive interface, automated workflows, and industry-leading support.
For more information on how to distribute Danatec training through your own branded training portal, check out our brochure.
Features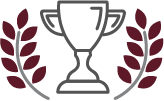 Award-winning courses
Always compliant, always up-to-date.

Flexibility
Train staff anytime, anywhere.

Competitive pricing
Only pay for the courses you use. Get discounts for bulk purchases.

Customer support
Responsive and at your fingertips.

Custom branding
Sell courses with style and ease.

Custom certifications
Add your company name and logo.
How it Works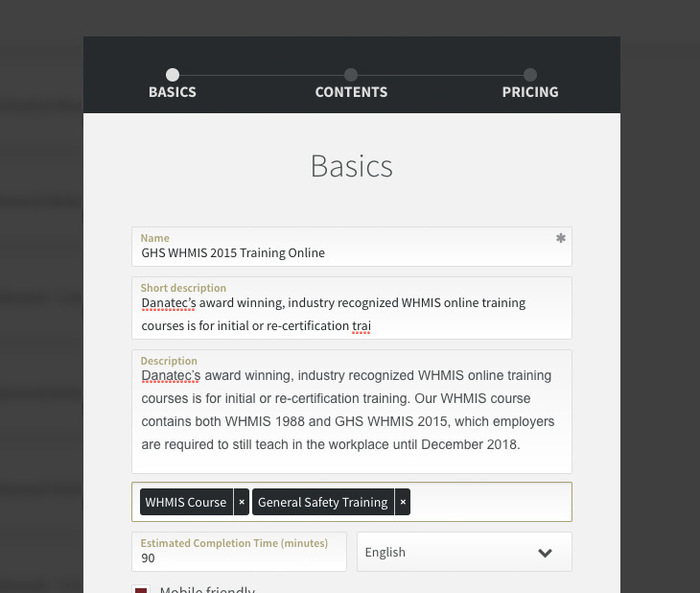 Choose Courses
Select offerings from any of Danatec's award-winning library of online safety courses. Work with our online training team to customize courses to meet your unique training requirements.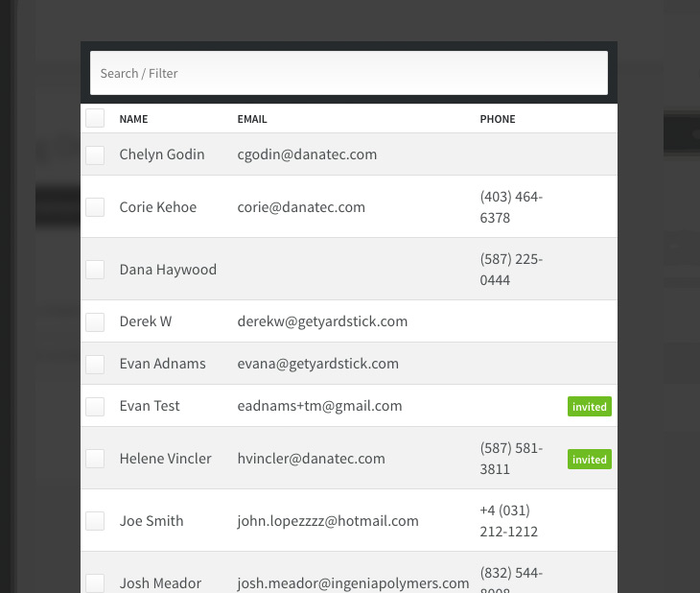 Distribute
Distribute courses through your custom branded training portal, linked to your intranet or website. Add learners by email or enrolment key and they'll create individual training accounts.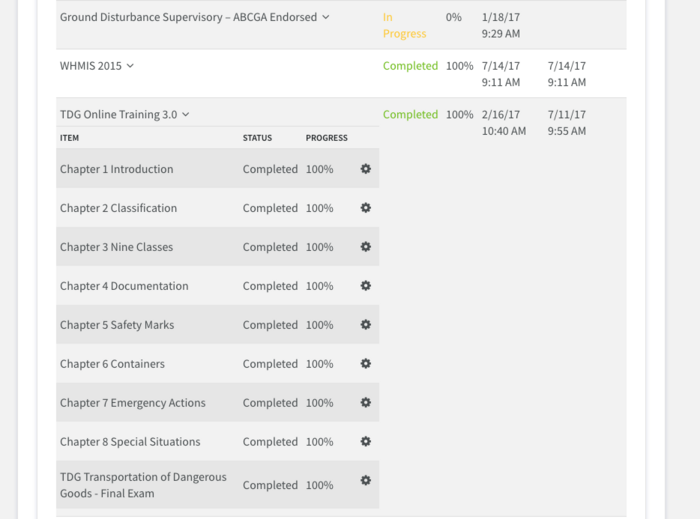 Track and Manage
Easily manage learner progress and course completion from our intuitive dashboard. Have a large team of training managers? Invite colleagues to your organization so you can collaborate.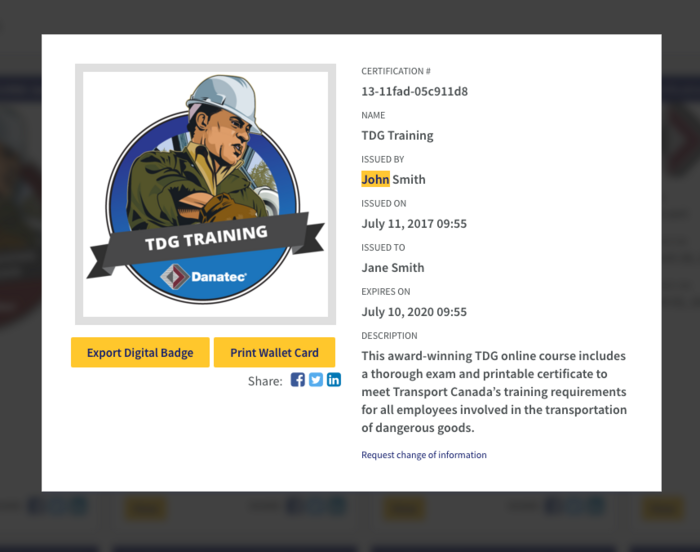 Certify Learners
Create unique and shareable certifications for each course, with portable digital badges, wallet cards, and wall certificates. Customize with your company name, logo, and optional e-signature.
If you already have a website or LMS, it's even easier to get started with our dispatch option.

Purchase a course
Download the SCORM file
Upload it into your LMS
Browse Training Catalogue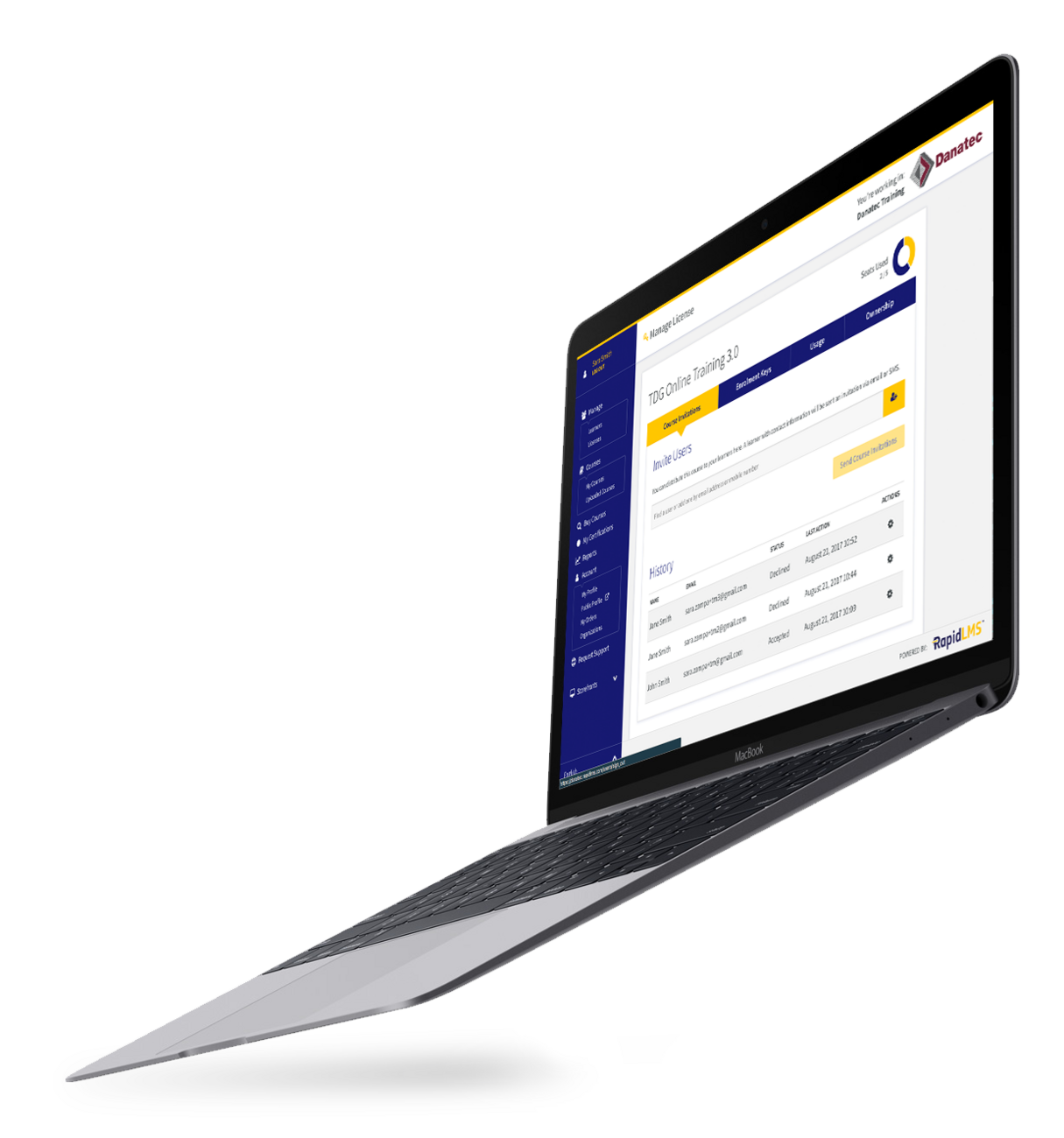 Danatec's online learning management system, RapidLMS, was designed to make it easy to distribute online training.
Create a seamless learner experience with a branded training portal that features your brand colours, logo and unique URL that links directly to your intranet or website. Manage it all from your user-friendly dashboard, where you can distribute courses, track learner progress, create custom certifications and digital badges, and more.
Learn More About RapidLMS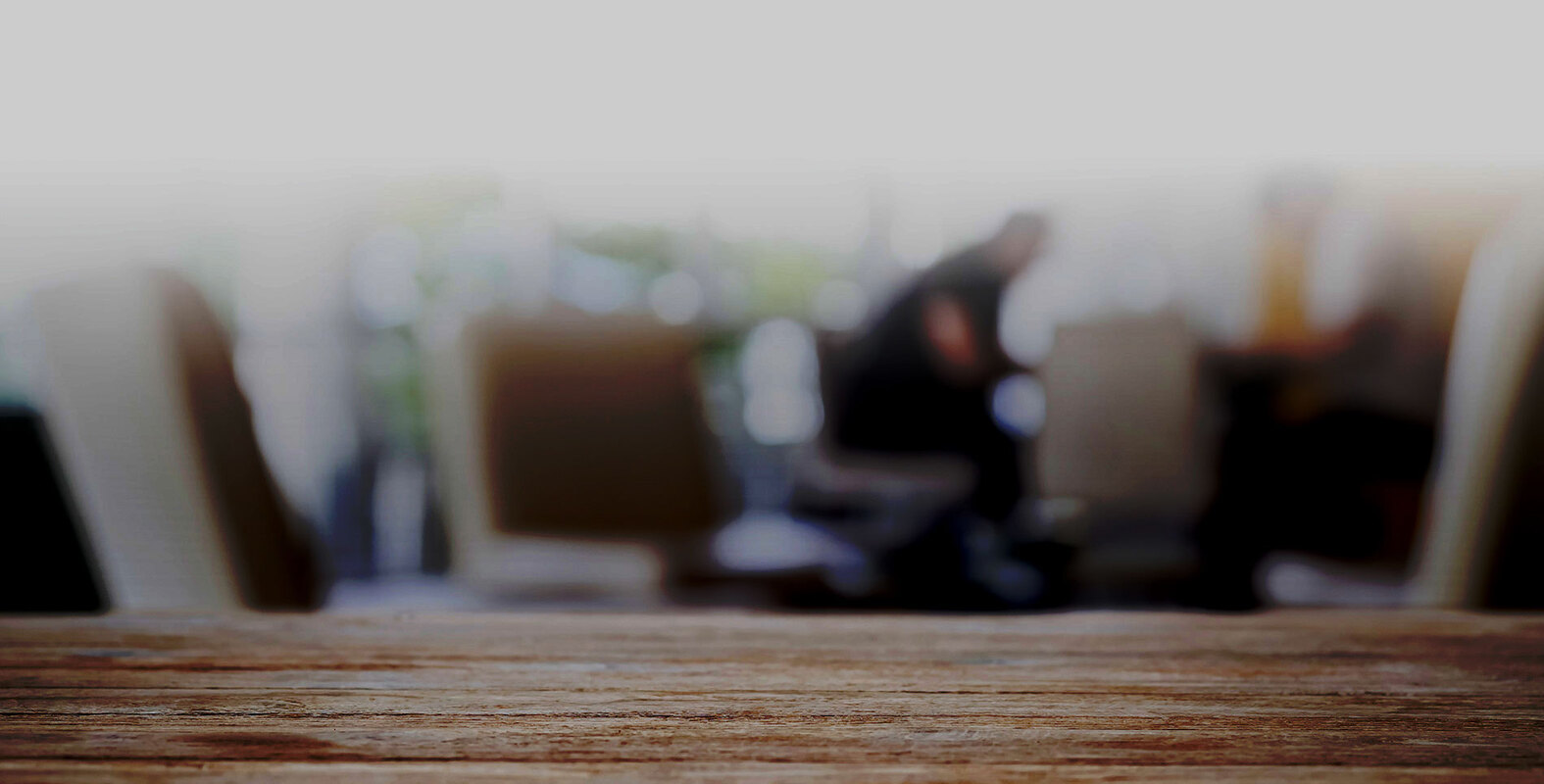 Let's Get Started Today
Thanks, we'll get back to you soon!